---
A POSSIBLE DREAM
POSIBLE
The fjords of Comau, Quintupeu, Cahuelmo and the big island of Chiloé are the scene of an extraordinary nature in which the heights of the Andean peaks and their snow meet the sea.
The volcanic and glacial nature of Chilean Patagonia has given rise to a unique geography that our passengers can enjoy in boats equipped with all the comforts and conditions that will make this a unique experience.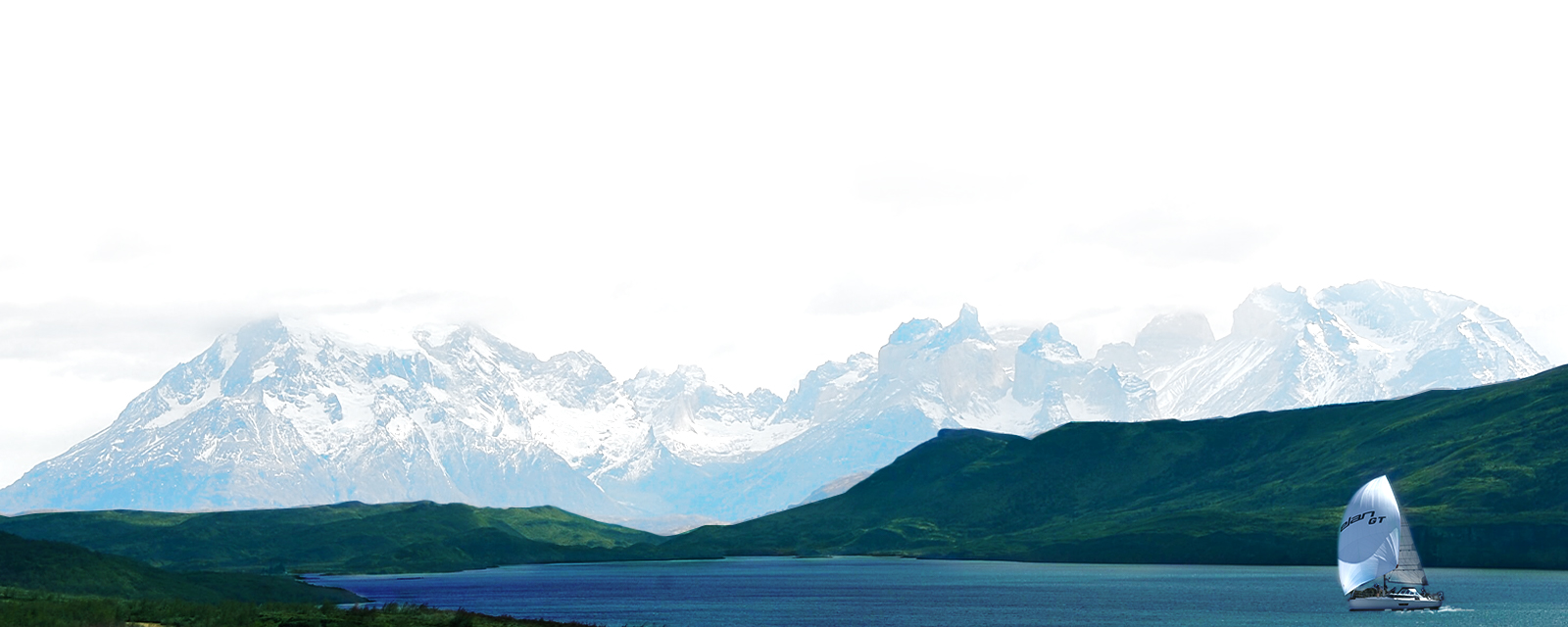 Fleet
As you like, you can sail or motor with our 2 yacht options. Bali 4.3 Motoryacht and Elan GT5. More options in the future, to expand your possibilities of comfort during navigation.
Gastronomy
Green Patagonia is not only a place of landscapes, navigation and hot springs, the local gastronomy stands out for its diverse and rich flavors, from local meat to curantos and lamb on a stick. All these options are available and we recommend them 100%. Try them!

Adventure
Not only sailing is an adventure, our programs include walks, hot springs, trekking, fishing and much more. There is a lot to do in Patagonia Verde! Our customers' opinions
Ricardo M.
"The truth is that the trip was a pleasure. The ship was great, the captain was a 7 and the tour was very nice. It is an experience that has nothing to envy to many places outside Chile that are more famous. Totally recommendable"
José Antonio M.
"A great family trip! Only two hours flight from Santiago, a unique experience discovering and enjoying Patagonia, its landscapes, archipelagos and channels. Accompanied by good food and in the comfort of a sailing boat. Chile deserves to be known and this is one of the best ways. The family won in coexistence and good memories. We are very grateful to Patagonia Charter for the experience."
Juan P.
"An unforgettable trip, scenery and experience. The Elan GT5 very good boat, very comfortable. Rodrigo an excellent captain, very helpful. All very good. A 7 as a family experience. We did the tracking to the old larch, with a walk through the native forest. A spectacle. 100% recommended for families looking to connect with nature." Benjamín V.
"The best experience by far! Touring the channels and islands of southern Chile with Patagonia Charter is the best way to connect with nature, sea, culture and family. For all ages. Total relaxation and disconnection. With the company of a great captain and chef. We hope it will be the first of many more!"
Marcelo F.
"The trip on Patagonia Chartr's "Explorer" catamaran through the southern fjords far exceeded all my expectations. The captain is very knowledgeable about the area, very proactive and flexible, which made us feel very comfortable. The 4 couples of friends had a fantastic time and we will do it again"
Ricardo P.
"My experience with Patagonia Charter was excellent. New boats, with a crew very knowledgeable about the area. Apart from a spectacular navigation, they helped us coordinate everything, ground transportation, meals, hot springs, etcetera. Given the remoteness of the place, the logistical support was fundamental."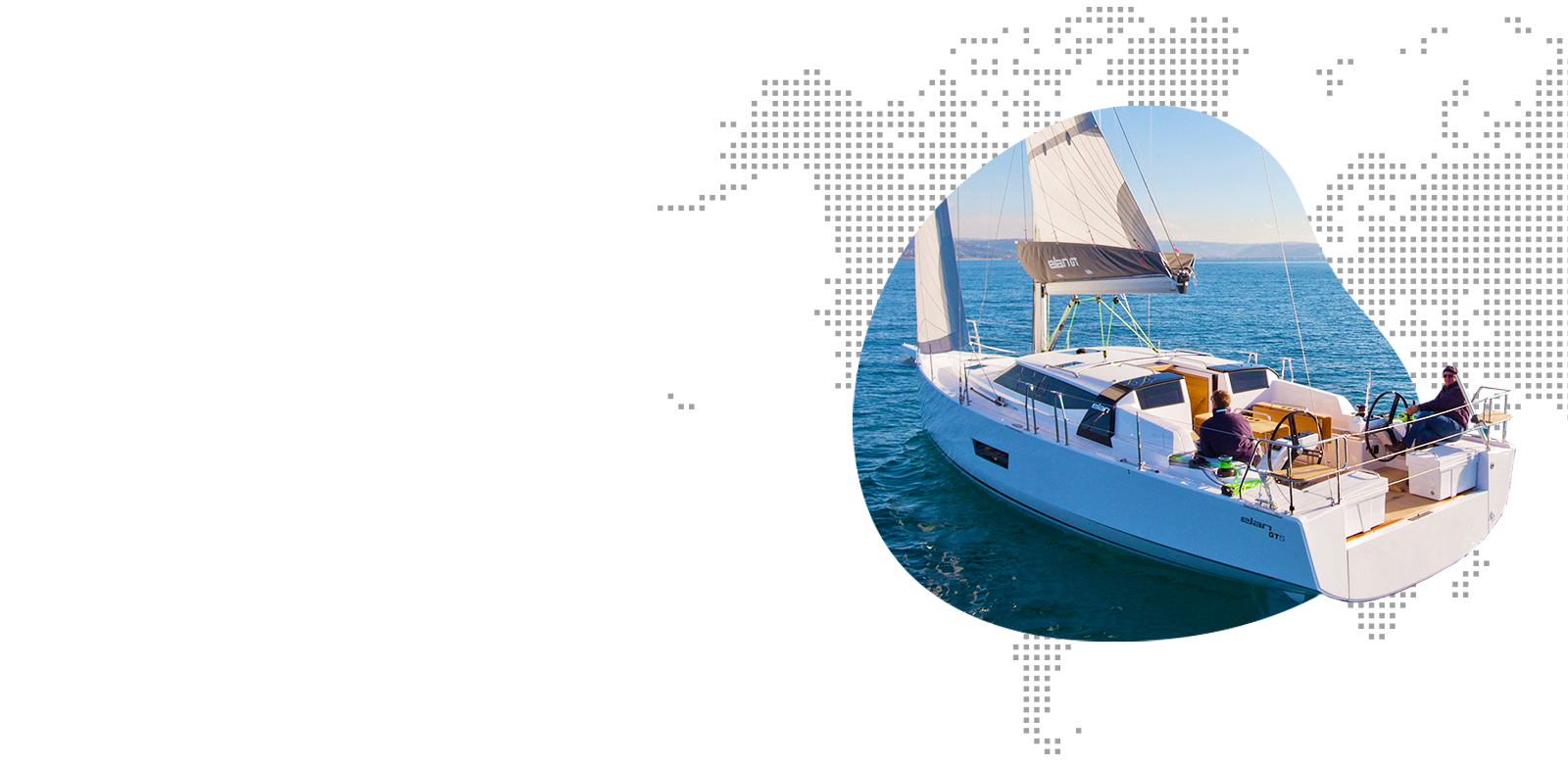 LA EXPERIENCIA DE NAVEGAR
POR EL MUNDO
¡Si buscas otras opciones de charter en otros lugares del mundo, tenemos buenas noticias! Patagonia Yacht Charter se alió con Dream Yacht Charter, la empresa de charters mas grande del mundo, para poder ofrecerles todas sus opciones de Charter alrededor del mundo.
Ya sea Croacia, Brazil o el caribe, hay más de 60 locaciones distintas para elegir y más de 1200+ embarcaciones distintas Ingles.
CONTÁCTANOS
Para vivir una experiencia Patagonia Yacht Charter
Los fiordos de Comau, Quintupeu, Cahuelmo y la isla grande de Chiloé son el escenario de una extraordinaria naturaleza en que las alturas de los picos andinos y sus nieves se juntan con el mar.
La naturaleza volcánica y glaciar de la Patagonia Chilena, ha dado lugar a una geografía única que nuestros pasajeros podrán disfrutar en embarcaciones dotadas de todas las comodidades y condiciones que permitirán hacer de esta una experiencia única.
PREGUNTAS O POLÍTICAS
Información abierta según solicitud del clienter
01

Información general

Patagonia Yacht Charter es una empresa de arriendo de veleros y catamaranes en Puerto Montt, con 5 años de experiencia en charters y más de 30 años de experiencia en navegación. Nos enfocamos principalmente en recorrer los fiordos de Chiloé continental y ofrecer actividades para apoyar el turismo y gastronomía local en la Patagonia Verde.

Nos adaptamos a lo que tu buscas en cuanto a recorridos, actividades, comidas, etc. En conocer la Patagonia Verde no hay nada escrito, nos aseguramos de que tengas una experiencia única e inolvidable.
02

Política Covid

En caso no poder realizarse el zarpe desde Puerto Montt, por motivos legales relacionados Covid-19, se puede reagendar sin costo alguno para cualquier fecha estimada posible, sujeto a disponibilidad. En caso no existir una fecha alternativa, se devolverá la totalidad del dinero.
03

Reservas

Para reservar puedes verificar nuestra disponibilidad acá mismo o bien contactarte con nosotros en el formulario que ves aquí al lado, o directamente al mail [email protected]. ¡Nosotros resolveremos todas tus dudas y consultas!
04

Política de devolución

En caso de cancelación del programa por parte del cliente se devolverá el dinero según la siguiente política: - Cancelación 60 días o más antes de la fecha de partida: 15% del precio total de arriendo es retenido (sin considerar extras). - Entre 31 y 59 días antes de la fecha de partida: 30% del precio total de arriendo es retenido (sin considerar extras). - Cancelación 30 días o menos antes de la fecha de partida: 50% del total del arriendo es retenido (sin considerar extras).
05

Pagos

Para efectuar una reserva, se debe pagar un 30% del precio de la embarcación (no incluyendo capitán, comidas, otros, etc.) al momento de querer hacer la reserva y el 70% restante 30 días antes del viaje.

El pago puede ser en dólares o en CLP, fijando el precio al dólar observado del día de cada pago.
---
Gallery
Moments that fill us with unforgettable experiences and memories
COLABORADORES